UI components sizes are set by methods like Responsive web design
positions set by UI layout
controls that measure at least 44 points x 44 points (2.75 em) so they can be accurately tapped with a finger.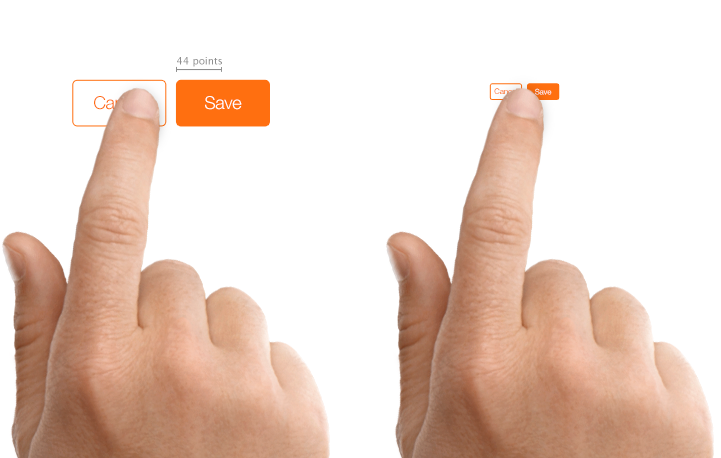 Subcategories
This category has the following 12 subcategories, out of 12 total.
Pages in category "UI design"
The following 5 pages are in this category, out of 5 total.